Bedsider: Valentine's Day '17
Bedsider.org
The National Campaign to Prevent Teen & Unplanned Pregnancy
Roles — Director, Art Director, Editor
Agency — SJ&P
Date — Feb 2017

For the second year in a row, Bedsider partnered with SJ&P to reach their social audiences for Valentine's Day. Reviving the hashtag, "#MakeSomeLove," from 2016, this campaign uses more handcrafted items to give users fun and cheeky ideas about how to inspire sex, love and birth control usage. 2017 was the year of cookies, which ranged from sweet to sensual.
---
I contributed to this campaign from start to finish. From concepting, presenting, storyboarding, art directing, "actual" directing, to several rounds of editing — I took primary ownership and responsibility of this project. The timeline was short, but I was committed to seeing this work hit its highest potential, even working over holidays as necessary.
During this project I learned the meaning of the word hustle in a new way. I taught myself new programs and honed old skills in a matter of days, working late day after day to make things happen by deadlines. Consequently, the client was very pleased with the outcome, and the audience's response exceeded expectations.
---
All the videos had some storytelling behind them, even if the viewer does not immediately pick up on it. The theme behind this video was unofficially "Netflix & chill," showing a relationship or hookup in the early, most flirty stages.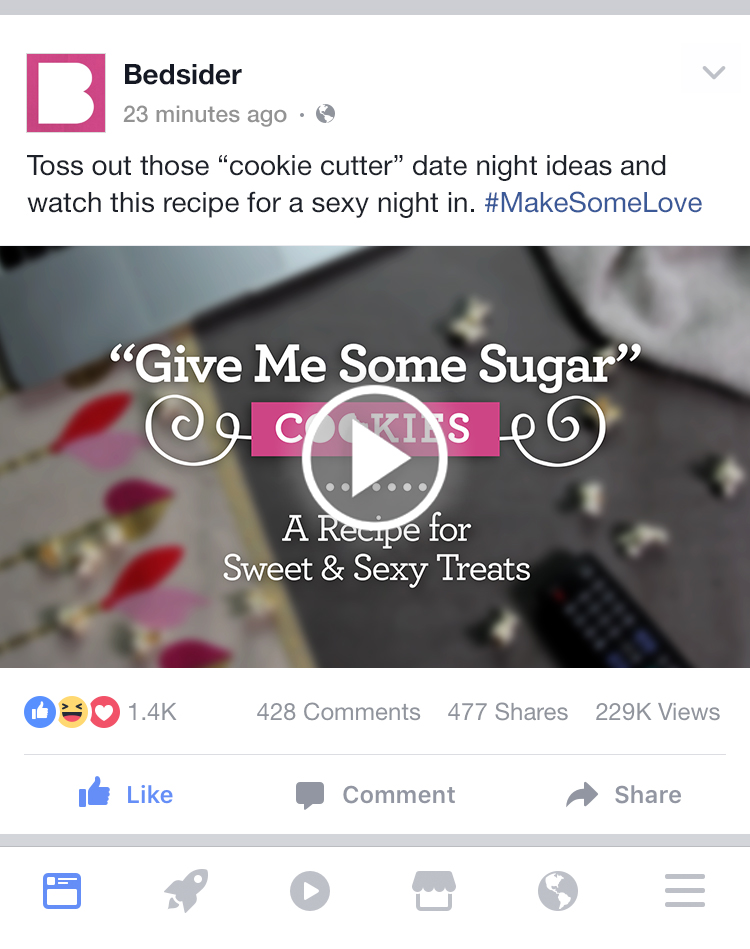 Here, focus was put on a deepening relationship with a "naughty night in." Things are taken up a notch from the last video, but are still kept playful.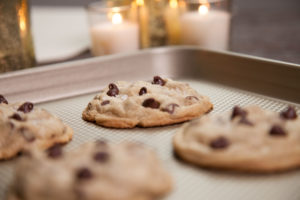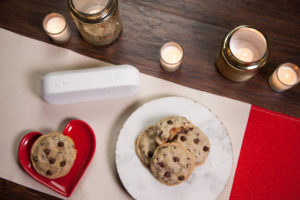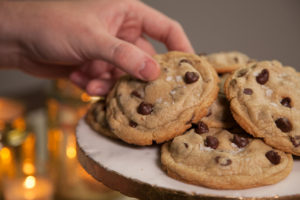 While sexual relationships are a big part of Bedsider's brand, they also like to celebrate the whole woman. Female relationships are enjoyed in this "Galentine's" special.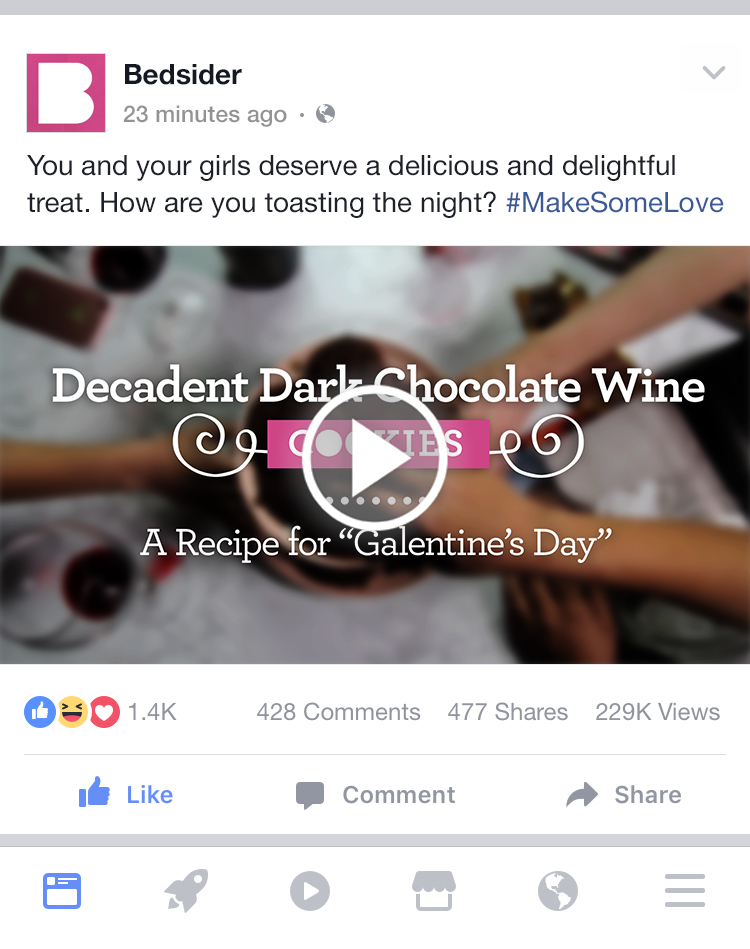 Finally, this video showcases a long-term relationship with a game night. While still fun and cheeky, there's a relaxed atmosphere.