Discovery Channel: Front & Central
Front & Central
Discovery Education
Roles — Art Director, Designer
Agency — SJ&P
Date — July 2017
URL — FrontandCentral.com
Front & Central is a content hub and resource for education administrators. Discovery Education wanted to showcase their depth, expertise and value; this site is the solution. It features content from their own staff, as well as from other experts in the field. F&C positions Discovery Education as not just an informational asset, but a leader in content creation and sharing.
---
My role in this was lead experience designer, wherein I contributed to research, information architecture, wireframes, mood boards, website design, motion graphic design and prototyping, and close collaboration with developers through the dev process and QA. Additionally, I oversaw, led and directed junior designers in the implementation of child pages and asset creation.
---


See some of the process in InvisonApp, UXPin and Photoshop below.

Two moodboards were presented: clean and bold. Shown here is what the client chose, a revised version of the bold look.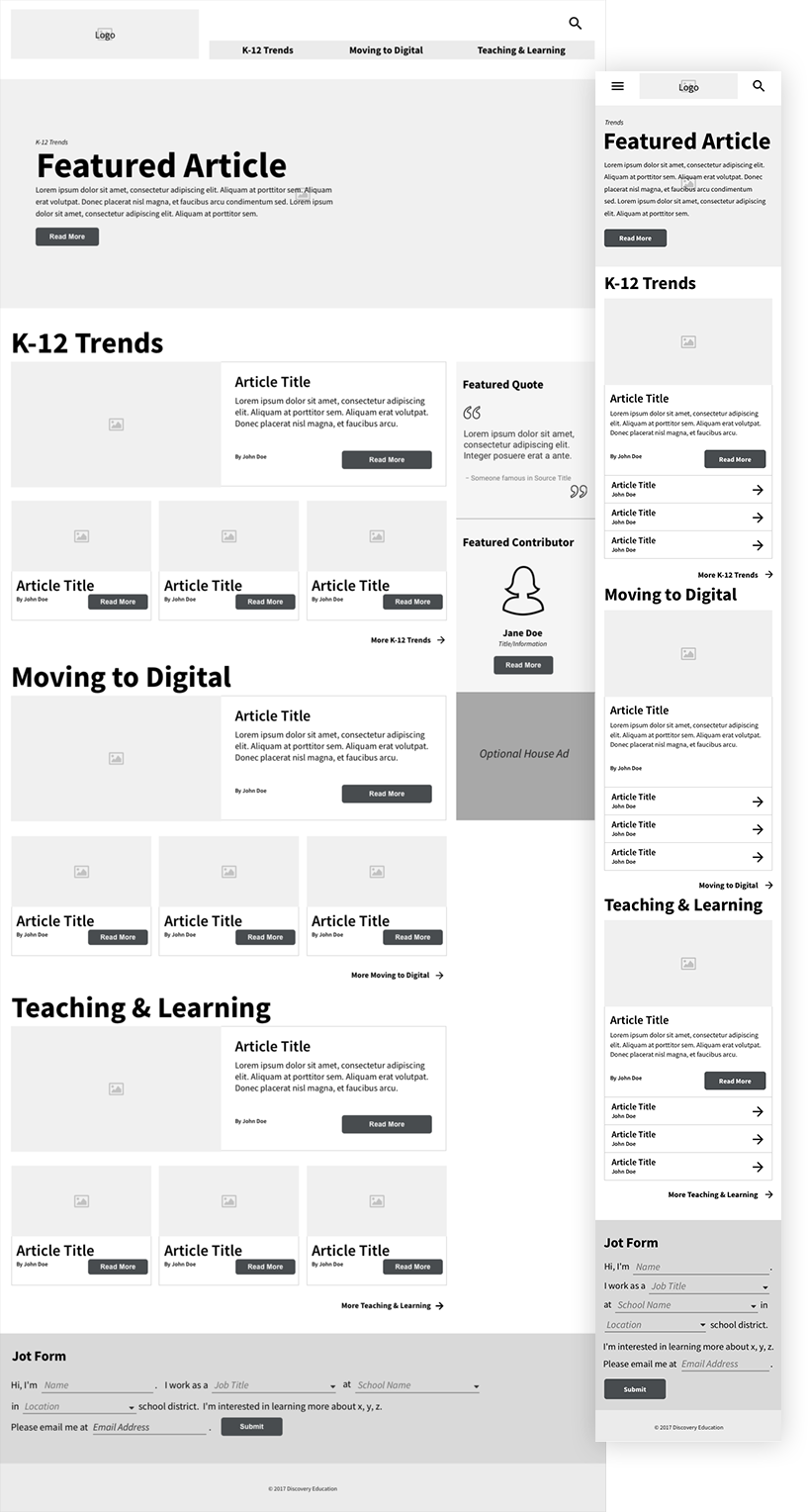 Here, the desktop and mobile wireframes for the homepage are shown in UXPin. All key experiences were wireframed in both views.



Above are just a handful of the key experiences "comped" in Photoshop. Designs were done of both desktop and mobile prior to development.
See some key features of the site below.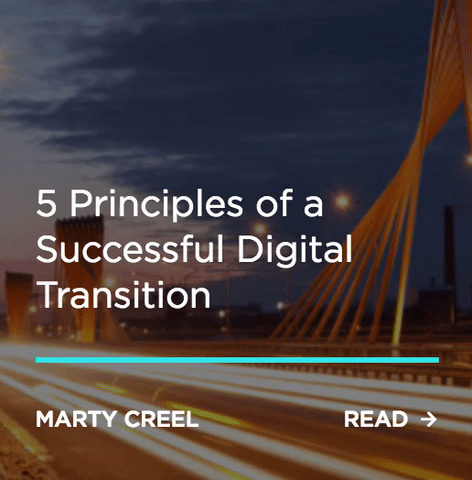 Subtle motion/animations give the site a touch of interest in areas that might normally be overlooked.